---
---
Last updated (13 January'13):
- Review by Lenstip
The Nikon 50mm f/1.8G AF-S NIKKOR features 50mm at focal length with maximum aperture of f/1.8. The lens construction has 7 elements in 6 groups and has diagonal angle of view at 47 degrees. Closest focusing distance at 1.48 feet. (0.45m) and has a filter size of 58mm. The Nikon 50mm f/1.8G AF-S NIKKOR lens weighs 6.6 oz. (185g) and it measures 2.8 inches in diameter and 2.1 inches long.

Overall Rating:
| Latest Price Info
Expert Reviews
Nikon 50mm f/1.8G AF-S NIKKOR Reviews
Lenstip reviews the Nikon 50mm f/1.8G AF-S NIKKOR and writes;
"The lens has its flaws – quite understandable when you consider its price tag. The image quality near the maximum relative aperture could have been a bit better. On the other hand it is still better than in the case of its predecessor so the performance definitely has gained here. The same can be said about coma. In the corners of full frame it would be difficult not to notice it but still, it remains lower than in the older model. What's interesting, the new model corrects the distortion and vignetting on full frame a bit worse but the difference is, fortunately, small; in return you get a better autofocus and good work against bright light. "
rating: N/A
Kenrockwell reviews the Nikon 50mm f/1.8G AF-S NIKKOR and writes;
"Autofocus is fast, easy and accurate. I wish everything worked this well. Bokeh, the character of out of focus backgrounds, not simply how far out of focus they are, is great. Out-of-focus backgrounds are always soft and never distract. The 50/1.8 G's distortion can be largely corrected by plugging these figures into Photoshop's lens distortion filter, however the distortion is slightly complex on FX, so it never corrects completely with simple tools like Photoshop. These aren't facts or specifications, they are the results of my research that requires hours of photography and calculations on the resulting data. I couldn't get any ghosts or flare, even looking straight into the sun, even in the shadows."
rating: N/A
Ephotozine reviews the Nikon 50mm f/1.8G AF-S NIKKOR and writes;
"Although this new lens is more expensive than many 50mm f/1.8 lenses, the build quality is excellent and it handles very well. Optically, it is also superb, offering outstanding quality at a reasonable, although not bargain basement price."
Rating:
Photozone reviews the Nikon 50mm f/1.8G AF-S NIKKOR and writes;
"The Nikkor AF-S 50mm f/1.8 G is a very solid performer that delivers very good to excellent sharpness across most of the FX frame. Typical for a fast prime there is some vignetting wide open as well as bokeh fringing. CAs and distortion are moderate. The bokeh quality is not stellar, but quite good for this lens class. The build quality is good and in line with other Nikon lenses in this segment. Thanks to a silent wave drive, AF action is silent and reaonably fast (for the typical usage of such a lens)…"
Rating:
Video Reviews
Nikon 50mm f/1.8G AF-S NIKKOR Reviews
Review Video By ithree6mafia

User Opinions
Nikon 50mm f/1.8G AF-S NIKKOR User Reviews
So sharp it will blow your mind
"This is a great lens! The build quality is great. For $220 it's quite the deal. The Nikon 50mm 1.8G looks pretty much identical to the 50mm 1.4G. The 50mm 1.8G is possibly the sharpest lens I've ever used. It's sharper than the D7000′s sensor can capture. At F1.8, mine doesn't perform as well as I'd hoped, but 2.8 and on it's so sharp that I'm blown away by how much detail I see when I zoom in on pictures. I think I prefer the Nikon 35mm f/1.8G AF-S DX Lens for general photography on a DX camera. Shooting at 1.8 with the 35mm seems to give more pleasing results in my opinion. " – by Duck
Rating:
Great with Nikon D7000
"This 50mm 1.8G produces wonderful portrait pictures, with beautiful bokeh. It's very fast too, allowing me to capture action shots (kids) much better. I think I may make this my main lens. Pictures are extremely sharp. If you own the D7000 and like beautiful portrait shots, or simply want to capture fast actions from the kids, I highly recommend getting this lens to accompany your kit lens. Note I'm not a good photographer so I haven't explored all the function/possibilities of the camera + lens. Even with my limited skills, the 50mm 1.8G lens enables me to produce excellent quality portrait shots that almost look professional (at least to me!). " – by Mommy in Texas
Rating:
Great lens
"Had this lens for a week now. Its a great lense: fast, accurate. Color and sharpness are amazing. Low light shots are superb. Beautiful bokeh! And the price is right! Highly reccomended!" – by Y. Yefremov
Rating:
Amazing lens
"It's just another amazing lens from Nikon. I've had a 50mm 1.8D before I bought my 1.8G. I can tell that my 1.8D is very good lens as well I just wanted to try a new one. I absolutely shocked (in positive meaning of this word) with 1.8G sharpness and vibrant colors. It's became my favorite one and my 35mm 1.8G and Sigma 17-50mm 2.8 EX DC OS HSM are already back to their cases in terms of in-house photography. This lens will make perfect photos for you, especially if you just got a newborn, don't even think to do not add this perfect glass to your lenses collection!!! You will make your dream's photos with it. In the same time you don't have to pay $2k to get a pro glass. Very recommend this lens! " – by Igor A.
Rating:
One of the best lens for portrait and low light photography. Autofocus will also work with all Nikon DSLR
"This Nikon 50mm f/1.8G AF-S DX lens produces sharp pictures and great color and contrast. It is also perfect for portrait and other general purposes (semi-macro etc). This lens also produces nice bokeh. The picture quality and bokeh quality are comparable with the other (older) Nikon 50mm lens which are famous for being sharp. Overall, this is a very versatile lens. " – by Sidarta Tanu
Rating:
Love it
"I got a week ago, and used it a couple of times. Great lens, fast, light, sharp and quiet autofocus. In the $200 range, it's hard to do better. For now I use it on a D300 (ie 75mm fov) but plan to move to a full frame body. So good purchase for the long term. Construction feels good, even with plastic. Definitively a keeper." – by Luc Renambot
Rating:
Must have for Nikon shooters
"This is an incredible buy! I also own the 35mm f/1.8G lens for the DX format, and I like this lens much better for everyday shooting. The bokeh (background blur) on this lens is very pleasant and much more pronounced than on the 35mm. Your field of view on this lens is equivalent to 75mm on the DX sensors, which makes it a steal of a portrait lens on a crop sensor. This lens finally lets the entry level shooters to have autofocus ability (D40, D60, D3000, D3100, D5000 and D5100). The autofocus is fast, accurate (on a D7000 anyway) and silent." – by Nils Lorvick
Rating:
This lens is amazing
"This lens is my first addition to my camera and it's amazing. I'm new at this so, I can only say this shoots amazing photos and would recommend it to anyone looking to raise the bar on their photos. Hope this helps. " – by Realistic
Rating:
A beginners point of view
"I absolutely love this lens. This lens has not come off my D3100 since I bought it 3 weeks ago. My primary purpose for buying this lens was to take portrait pictures indoors of my 2 year old son. I found that with using the kit lens, I still had to use the flash at times even with a high iso. That's when I started researching new lenses… I love how this lens is able to blur the backround, so much more than the kit lens could. I initially bought the d3100 to take better pictures than a point-and-shoot could, I feel that this lens has made a similar step-up from the kit lens. " – by Ryan Encarnacion
Rating:
Nikon 50mm f/1.8G AF-S — the NEW Nifty Fifty
"This Lens is awesome!!! I own the D3100 with the Kit lens (18-55mm) and really was not too impressed with the results. In stating that I am sure it was a little of the users (me) inexperience and a little of the lens limitations… I am so glad I did, it has taken my pictures to a whole new level! I love that I can shoot at f/1.8 and get that real creamy blurred background(aka bokeh), and with my d3100 it will auto focus– which it's predecessor (50mm f/1.8D) would only do manual focus. This new version will also allow you to manual focus right from the lens ring just by turning nothing else needed. Anyway, pictures are amazing, great in low light– no flash needed, quick focus for sporting events, takes great portraits too. So you have to move your feel a little more, who cares!!" – by C. Sandelli
Rating:
Brilliant Lens a review from Someone who owns both the 1.8D and 1.8G and a former owner of the 1.5G.
"..(Compared to the 1.8D the 1.8G is Bigger, Will autofocus on the cheaper bodies with no built in auto focus motor (D3100 and D5100), A little better optically in the corners but has more distortion, About $80 more expensive, Has full time access to manual focusing, 7 rounded aperture blades instead of straight, tops out at f16 instead of f22, has quieter focus). If you have a body that has a built in autofocus motor and you want the smallest lightest and cheapest kit then the 1.8D is a no brainer. If you don't have the built in autofocus motor and size is not an issue or you want instant ability to manually focus then the 1.8G is the way to go. The 50 f1.8 is a brilliant lens and one of the true bargains in photography. A must for almost every kit. " – by B. Fuller
Rating:
More user opinions | Write your opinion
Manual
Nikon 50mm f/1.8G AF-S NIKKOR User Manual
Coming soon..
Features
Nikon 50mm f/1.8G AF-S NIKKOR Specifications
Fast, f/1.8 compact FX-format prime (fixed focal length) lens
This updated classic with a fast maximum aperture is ideal for everyday shooting, perfect in low lighting situations and great for producing images with beautiful background blur (Bokeh). The AF-S NIKKOR 50mm f/1.8G includes Silent Wave Motor technology (SWM) for fast and precise autofocus, M/A Focus Mode Switch for seamless changes between manual and autofocus operation and an aspherical lens element for outstanding optical performance with high contrast.
Brilliance In Any Light
Get astonishing low light results
This lightweight standard lens is a great travel companion because you never know when a beautiful, sunny day will turn cloudy and rainy. With its fast f/1.8 aperture, the AF-S NIKKOR 50mm f/1.8G will capture even low-light situations with stunning brilliance.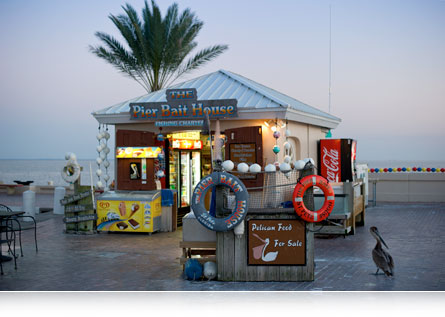 Beautiful Background Blur
Achieve more natural depth of field
Whether you're shooting portraits, food or nature—indoors or outdoors—the AF-S NIKKOR 50mm f/1.8G renders a beautiful, natural background blur (Bokeh) at its wider aperture settings. And its 50mm focal length is perfect for creating natural perspective in your photographs.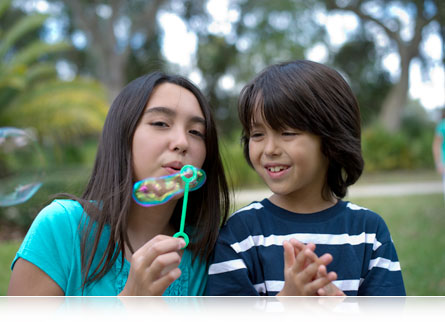 Capture Every Detail
Shoot tack-sharp portraits every time
Nikon's Super Integrated Coating (SIC) enhances light transmission efficiency and offers superior color consistency and reduced flare, while the AF-S NIKKOR 50mm f/1.8G's Aspherical Lens Element (AS) virtually eliminates coma and other types of aberrations, even when shooting at the widest available aperture. Pair that with Nikon's Silent Wave Motor (SWM) for fast, accurate and quiet autofocus, and you can be sure all of your portraits will be tack sharp.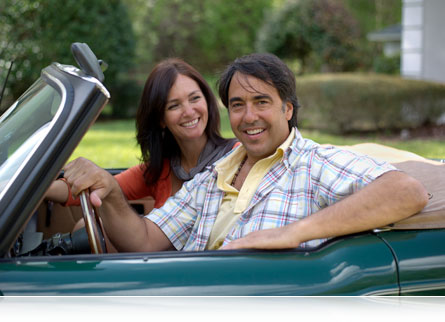 Features:
Nikon Silent Wave Motor
A significant innovation in AF lens technology, Nikon's Silent Wave Motor uses ultrasonic (inaudible) vibrations—rather than a gear system—to focus the lens, providing incredibly smooth, silent and precise autofocus operation.
M/A Focus Mode Switch
When fine manual focusing is needed, simply rotate the lens focus ring—M/A mode allows you to seamlessly override the AF system with virtually no time lag.
Aspherical Lens Element
Since the 1960s, aspherical lenses have been an important part of the NIKKOR lens family. Virtually eliminating coma and other types of aberration, every new addition to the lineup provides a new level of contrast, resolution and compact design.
Super Integrated Coating
Nikon's Super Integrated Coating enhances light transmission efficiency and offers superior color consistency and reduced lens flare.
Popularity: 1%
See also:
Lens Reviews
|
Nikon Lenses
---
---
Share your photos with our readers, make your own profile page, create blog, get unlimited storage for your photos, discuss photography equipment & techniques by joining our photo community